"BEHOLD, CHILDREN ARE A HERITAGE FROM THE LORD, THE FRUIT OF THE WOMB A REWARD."
PSALM 127:3 ESV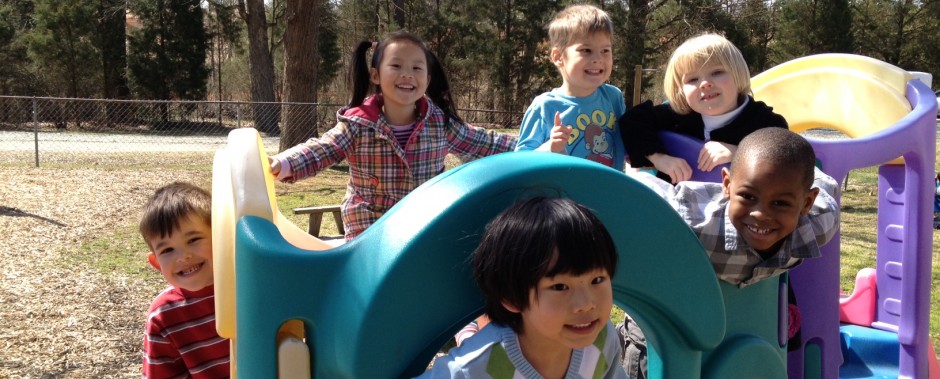 to meet all the immediate needs of the children with consistency while preparing them for the future through developing social skills, mental stimulation, and spiritual awareness.
age-appropriate learning activities, including stories, songs, crafts, and creative play. Each week the children are taught a specific Bible story and memory verse.
Every other week your child will attend Chapel in our church sanctuary.
The children will also sing to guitar-led songs.
The children will have the opportunity to engage in free play on the playground and/or in our full-size gymnasium on a daily basis.
Our preschool also has holiday parties, school programs, field trips, and visitors that are incorporated into our curriculum to enhance the preschool experience.
Monday - Thursday
9:05am - 1:00pm
Closed with CMS holidays and declarations of inclement weather.

Please note: Our school follows the CMS schedule.
2 day, Two Year Old (Mon/Wed & Tues/Thurs)
3 and 4 day, Three Year Old (Mon-Thurs & Tues-Thurs)
3 and 4 day, Four Year Old (Mon-Thurs & Tues-Thurs)
Please click here for registration and tuition information.
Call or contact us
for a tour or
more information!